Press Links
Fan Feedback
You and your band were a hit in Windsor last night. Our group of friends thoroughly enjoyed the music and heard great comments from those around us. It was obvious the crowd loved it.
- Barbara McChesney,
Event Manager
We had dinner after our show Saturday and we got to talking about Boys Of Summer... we were all impressed... You've got the Eagles down and I personally am a huge fan of all those songs
When we were out on tour back in the day we did several shows with them and they were perfect every night... Anyway please tell the rest of the band to keep up the great work! I'm sure we'll work together again! All The Best,
- Cory Lerios of Pablo Cruise, Lerico Entertainment
Just to let you know, we saw you guys on Saturday night (5/13/17) in Grand Junction - when you fired up the guitar licks for Hotel California, I tell you, you guys smashed it!
I have seen the 'Illegal Eagles' in London (mentioned this to Darrel and Jimmy) and you guys spanked the daylights out of their double solos!! Awesome job, can't wait to see you all in GJ again.
- Vic
This is a comment from a guy that is a local at The Infinity Room at Pala. He says we own the new record for attendance there...
"I've seen tons of concerts there. The Bowie one was most crowded that I've seen, until you guys."
- Todd
Great performance again last night at Silos in Napa! You guys put on a fabulous show and we look forward to your return. You are such great musicians and the vocals are spot on!
- Linda
Galleries: Click on Photos to Navigate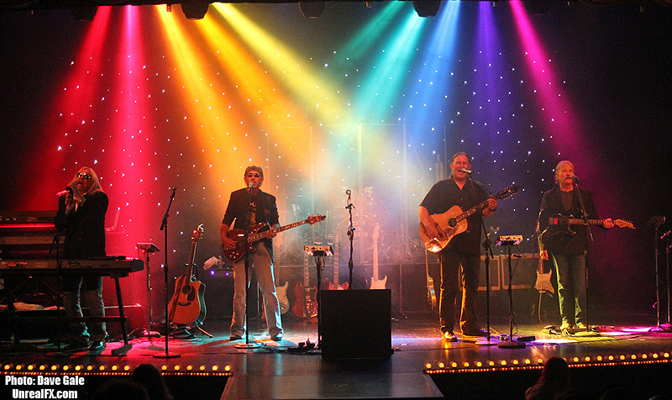 Harrah's Reno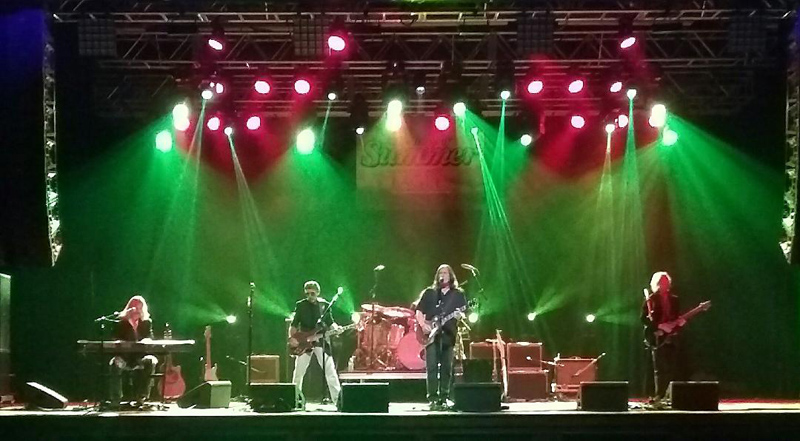 House of Blues
Media Quotes
Vezer Stock
Concert Series
(Link to Full lnterview)
Amy Maginnis-Honey, Daily Republic
- Fairfield, CA
Interview with
Chris Turbis, BOS
I would pair a rich dark cabernet with songs like "The Last Resort," "Desperado," "Peaceful Easy Feeling." However, I think a nice 44-degree Napa-style chardonnay would go with uptempo tunes like "Life in the Fast Lane," "One of These Nights" or "The Boys of Summer."
Silos Napa
Jeff Traggar, Silos
- Napa, CA
"They broke our previous attendance record. We were turning people away at the door. I was wishing we had a bigger club!"
Radio Interview
Ken Norris, KNRN
- Schenectady, NY
"I literally could not tell if I was listening to The Eagles or The Boys of Summer. They're that good."
El Dorado Hills Center
Christine Cunningham
- El Dorado Hills Telegraph
"I've never seen it like this in the four years I've been coming to this, It's unbelievable. This is well over 8,000 in attendance."
Radio Interview
Rob Dire, RAD Radio
- Miami, FL
"They sounded so much like the real thing, I was worried about playing them on the station due to copyright laws. If you dig The Eagles, (and who doesn't) you're gonna love their show."
Paramount Theater
George Lopez' remarks on having them open for his show
- Oakland, CA
"They were so hot, I had them piped into my dressing room while I got ready for my act. Probably the most authentic Eagles Act out there. Definitely the busiest."
Radio Interview
Gus Summers, KCLA FM
"The IN Show"
- Los Angeles, CA

"Had a blast with these guys at the station. I felt like I could've been interviewing The Eagles themselves back in the '70s."
Palmdale Amphitheatre
John Mylnar, Palmdale Valley Press
- Palmdale, CA
"These guys authentically re-create the sounds and harmonies from country tinged ballads to hard rocking hits with flawless craftmanship."
Pork n Hops Challenge
Zane Mathews, Kool 107.9
- Grand Junction, CO
"People know every song The Boys of Summer play and the band delivers those well-known songs in a form as close to the original Eagles' presentation as possible. They play in Grand Junction two to three times a year, but they are always fresh and new and exciting. Every time they come, people discover this incredible band for the first time."